Dear donors, We continue to support school-aged children in remote communities in Armenia and are ready to share with you the progress that is seen from time to time.
Beneficiaries of this project come to the conviction that education is not really a problem, and their knowledge and skills will be invested in the building of strong and sustainable communities in the near future, as they are the "driving force" of the community.
In this time, the team of Zartonk-89's NGO organized an open-air meeting that was dedicated to Armenia. The participants were required to divide into teams and to try to depict Armenia on a poster as an "open-air museum". At the end of the work, each team presented their poster depicting monuments or cultural treasures. It was a very creative and interesting idea that we successfully initiated.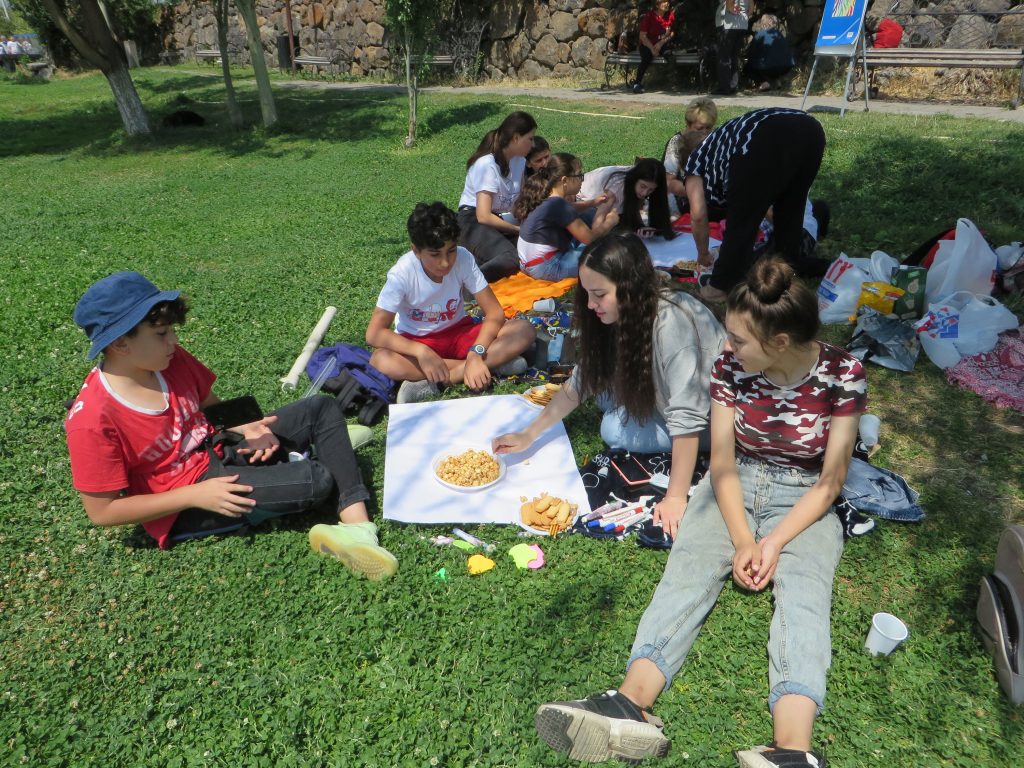 In the next part of the meeting, we organized another task related to the COVID-19 pandemic. Beneficiaries were asked to use their creative talent to express how they felt during the epidemic with a drawing. What effect did the coronavirus have on their lives?
The children of our communities show great interest in getting involved in the open classes where they can compose a view of the beautiful scene and, of course, participate in the main educational activities. Due to your support, they played an activating game and each of them had the opportunity to share their own small ideas that they would try to implement after getting motivated with education. They shared their stories with great enthusiasm. By having stationery and art supplies, the beneficiaries were able to portray the ways that will help them to reach their aims.
Your donations were directed to the implementation of a very important process: the provision of children's basic education in our target group. Each step inspires them to be courageous, competent and responsible. We are grateful to you for your support. And your donations were directed to the children's bright future and an educated society in Armenia.