Dear donors,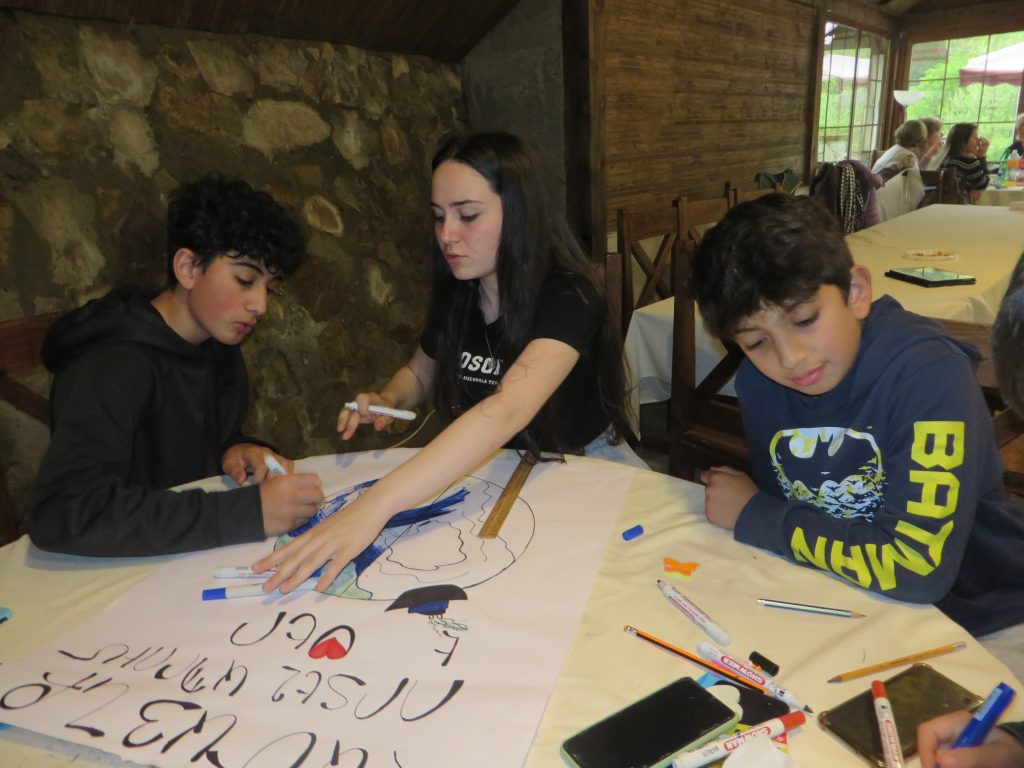 We continue to support school-aged children in remote communities in Armenia and are ready to share with you the progress that is seen from time to time.
Beneficiaries of this project come to the conviction that education is not really a problem, and their knowledge and skills will be invested in the construction of strong and sustainable communities in the near future, as they are the driving force of the community.
A part of our target group, living in a socially sophisticated environment, performing a variety of hard work, sometimes even isolating themselves from their peers and friends, and this leads them to constraints and underestimation of their own strengths.
The purpose of this project is to help the children to fill the missed knowledge, to be free in the team, and to learn and work in a friendly environment.
This time the project working group met in the city of Dilijan in Tavush province, where the beneficiaries welcomed the project trainer and the whole team with great enthusiasm and smiles. 15 beneficiaries participated in the interactive meeting.
At first, the participants were given an interesting task where they were asked to talk about themselves, what skills, abilities and interests they have, and what their dreams are. This helps children to get to know each other better and work in a free atmosphere.
In order to develop the beneficiary's creative abilities, we assigned a creative task for them related to drawing titled "What activities do I do with my family?" This work enabled the participants to understand the importance of family, the problems, and, of course, the challenges that exist in society.
Dear donors,
We are again happy to mention that, due to your great impact in this project, you are building strong connections between our beneficiaries. This time, 15 beneficiaries had the chance to smile and share their smile with you.
We hope that we will have a chance to share more happy and important moments with you.
The following is David's story and message addressed to the donors.
Hi, supporters. I want to tell all the donors that I am very happy to participate in this program. Everything was wonderful. Help us to overcome our difficulties and live in an even happier environment.